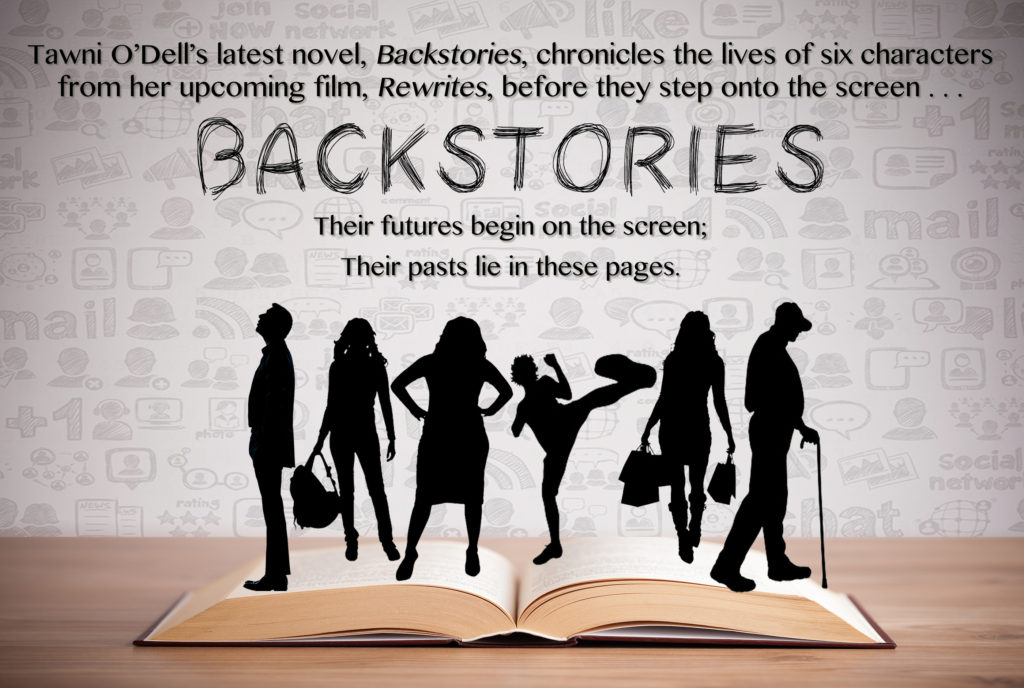 Meet the characters from the motion picture, Rewrites.
Tawni O'Dell's latest novel, Backstories, chronicles the lives of six characters from her upcoming film, Rewrites, before they step onto the screen . . .
A tough, grizzled survivor of the Vietnam War and the West Virginia coal fields, a rich, beautiful, bored soccer mom with a dark side and a desire to be heard, a college professor frustrated by his unambitious students and disillusioned by his overly ambitious self, a cashier whose small town values and convenience store ball cap conceal a steamy past, a difficult girl with angelic looks and a devilish way with words, a young man from the Bronx pursuing a dream he doesn't know he has . . .
These are the six unknown writers who write for six very different reasons whose lives are about to be changed forever by a reality TV show and the unorthodox, young visionary who will do anything to get it on the air.
Rewrites the movie is not based on Backstories the novel, and Backstories isn't a novelization of Rewrites. Backstories is a unique piece of writing, a stand alone novel about the pasts of six featured characters from a film, both penned by the same writer, New York Times bestselling author, Tawni O'Dell.
Read the book then see the film to find out what happens next or see the film then read the book to find out what happened first.
Learn more about the film, click here.
Backstories will be published in spring 2017. Information about how to preorder coming soon!