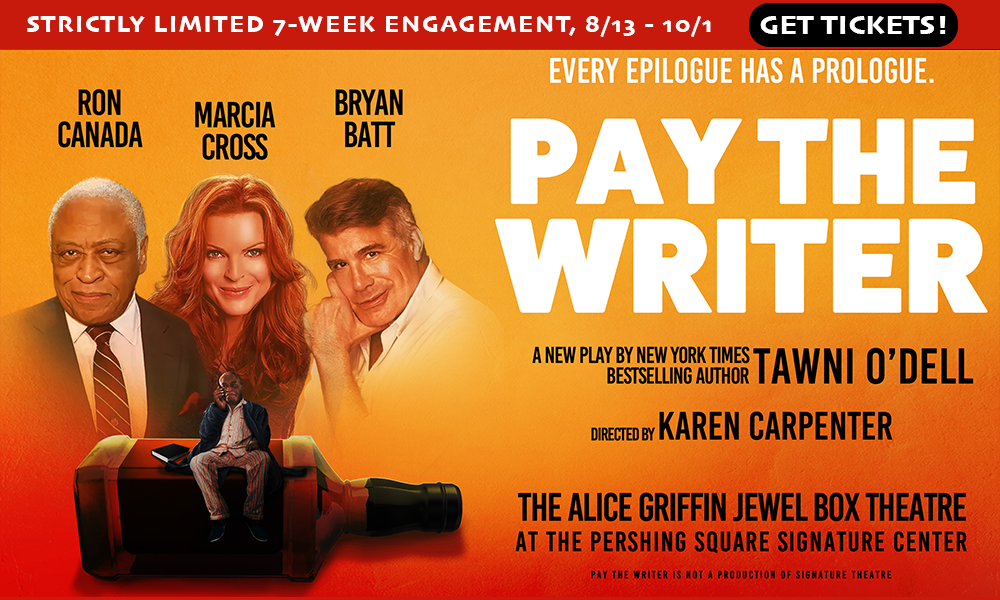 ---
Pay The Writer is a new comedy-drama from New York Times Best Selling Author Tawni O'Dell. Focusing on the complicated relationship between a legendary literary agent and his best friend-turned-most-successful client, this dynamic and socially intuitive play explores how an artist's life is controlled by their calling and talent.

Bruston Fischer is a young gay man trying to make it in publishing while suffering from social persecution when he first meets Cyrus Holt some 40 years ago. Cyrus is a gifted Black writer trying to get his talent noticed in a world that wants to ignore his existence. Through their unique friendship, the pair find literary success and the most stable relationship either will ever have.

Yet, when talent, business, and love intertwine, missteps occur and inevitably, regrets often follow. Triumph and loss become blurred as we sort through the challenges of the human condition.

Pay The Writer is a heartrending and funny exploration of personal and artistic legacy while navigating life's final chapter.
---